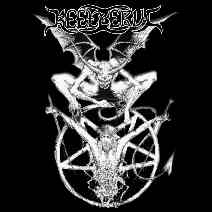 TR 08 BEELZEBUL "The powerful Essence Of Lucifhtian In Time Of Oscurantism" CD`2000
Tribulacion prod. & Pentagram Prod. present:
...In the occult darkness stay the Averno`s gods, ho great ancestral "god", the blood and the flesh are the pleasure of life.
Truthful Metal of the 80`s. Is the insane of the evil souls.
admajorem satanae gloriam...shemhamforas!.
They`re the Black return of Leviathan expressed in a melodic Black Heavy Metal music. This Luciferians call the demonic spirits, back from the abyss to conquer the mortal world!