TRIBULACION PRODUCTIONS
BLACK/DARK/PAGAN/DEATH METAL LABEL & DISTRO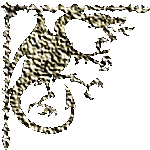 PRESENTATION
Hi maniacs!!!. My name is Mauricio "Mortas" from Tribulacion Prod. An independ label dedicated to grotesque and dark universe of metal music. Just the underground feelings for real warriors in the subterranean metal scene!. We have professional and kind stuff for you.Only write us and you're welcome to real support in the underground Metal scene.
Engenders ... check out our releases,the prices include postal mail.Labels and distros write us for special prices and possibles traders (contact us first).Bands and labels send us your promo stuff for a great underground radiodifussion and support in COLOMBIA.
All write us and thanks for your attention to our releases, just insane art!!!. We"re here for you, ever we`re honest and serious...
Upcoming :
Witchtrap "Witching Metal"CD (Demoniacal Thrashing Metal)
Magnus Obscurtam "The Antichrist"Split CD
(Black Dark Metal and War Devastation)

FOREVER BLASPHEMOUS UNDERGROUND!!!!!!

Sincerely: MORTAS NECROHAVILUM IMPESTIIS


c/o Mauricio Sanchez P.
P.O. BOX 544
Tel:+(57)(094)4212952
Medellin-Colombia
South America
tribulacion666@latinmail.com